Support the Habitat
The initial work on the Habitat has been completed, but the second stage is just beginning. Enhancements to the path, gazebo, community programming and wetland maintenance make up the next stage of planned strategic development.
Your donations are greatly appreciated. Any amount is gratefully accepted.
Donations
To donate simply enter the amount of your donation in the box below and click the "donate" button!
Sponsorships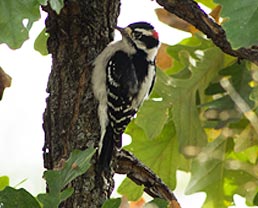 Sponsorships are always welcomed and greatly appreciated.
Oak Tree Sponsor…..$1,000
Goldenrod Sponsor….$750
Sunflower Sponsor….$500
Aster Sponsor……..$250
Your sponsorship gift will be acknowledged on our website.
Sponsors
Oak Tree Sponsor
Sunflower Sponsors
Deutsch, Levy & Engel, Chartered
Gofen & Glossberg, LLC
Greco and Sons, Inc
Aster Sponsors
Citizens for Donald E. Puchalski
Crown Family Philanthropies
LPL Financial
Mario Conte Excavating, Inc.
Peoples Auto Parking Company
Roselle Chamber of Commerce
Schaumburg Bank & Trust Company, N.A.
Salerno's Rosedale Chapels, Inc.
The Hank Gianvecchio Natural Habitat Area Foundation is a qualified 501(c)3 organization. Your donation is completely tax deductible!